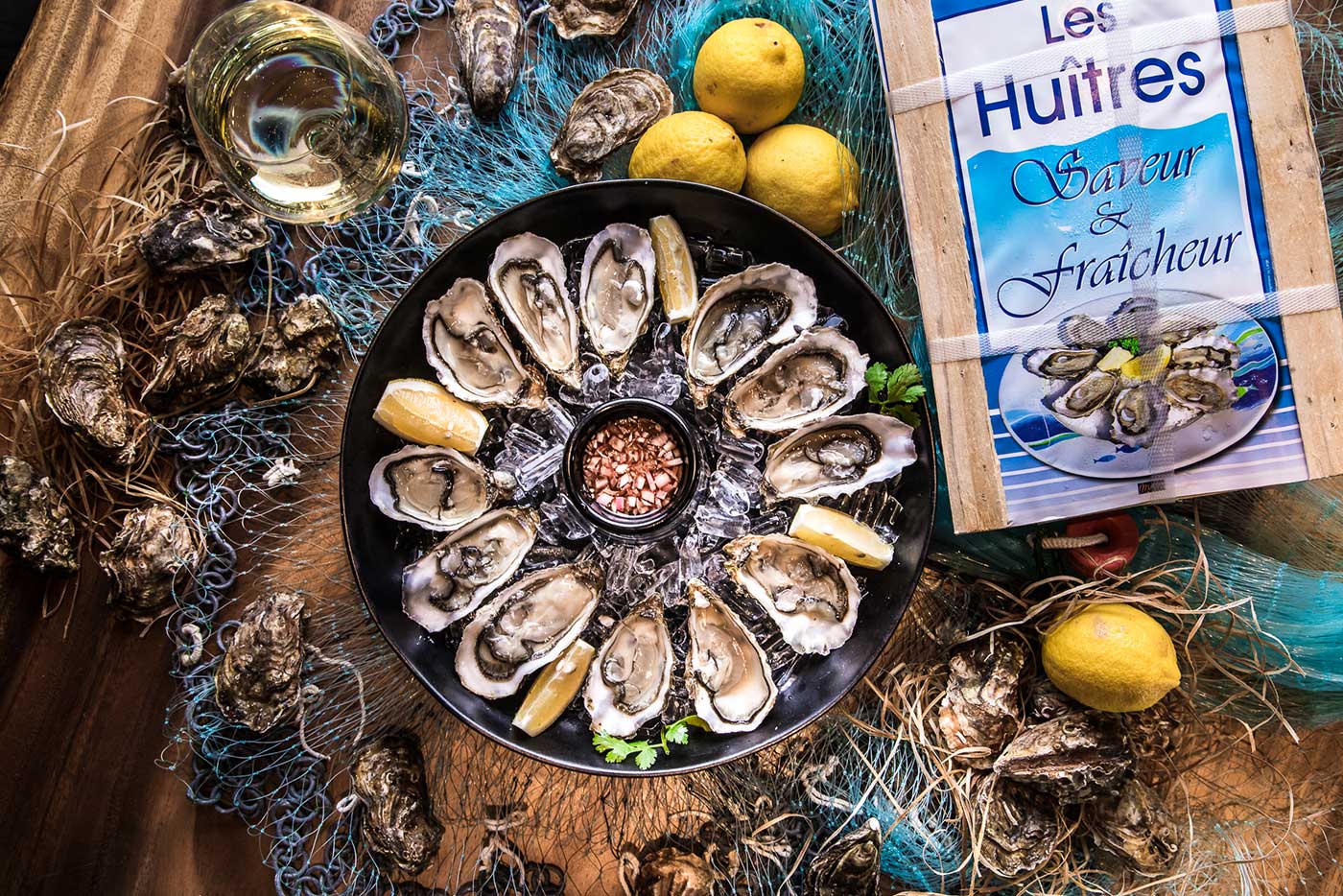 151 | Nine oysters board – Little Paris Signature
Three oysters Fine de Claire n.3
Three oysters Gillardeau n.4
Three oysters Special Lambert n.3
890 ฿
French oysters Fine de Claire N°3
French oysters Fine de Claire, from Marennes-Oléron basin, for those who prefer a less fleshy oyster, rich in water and balanced in flavour. First product of the sea labeled in 1989, they promise you a quality worthy of the name.
126 | for 6 pcs. | 490 ฿
127 | for 12 pcs. | 890 ฿
152 | French oysters Special Lambert N°3
The Lambert Special is a very plump oyster originating from Utah Beach in Normandy.

This exceptional product is characterised by its roundness and concavity that is home to an explosion of firm, crunchy flesh. The thick "coat" is ivory in colour and its gills green or white.
000 | for 6 pcs. | 590 ฿
000 | for 12 pcs. | 990 ฿
French oysters Gillardeau N°4
During their breeding, Gillardeau oysters receive all the necessary care to promote their development until they reach the ideal degree of maturity.
The various manipulations carried out subsequently allow the production of an oyster of constant quality, with a generous chair and a unique taste.
131 | for 6 pcs. | 690 ฿
132 | for 12 pcs. | 1090 ฿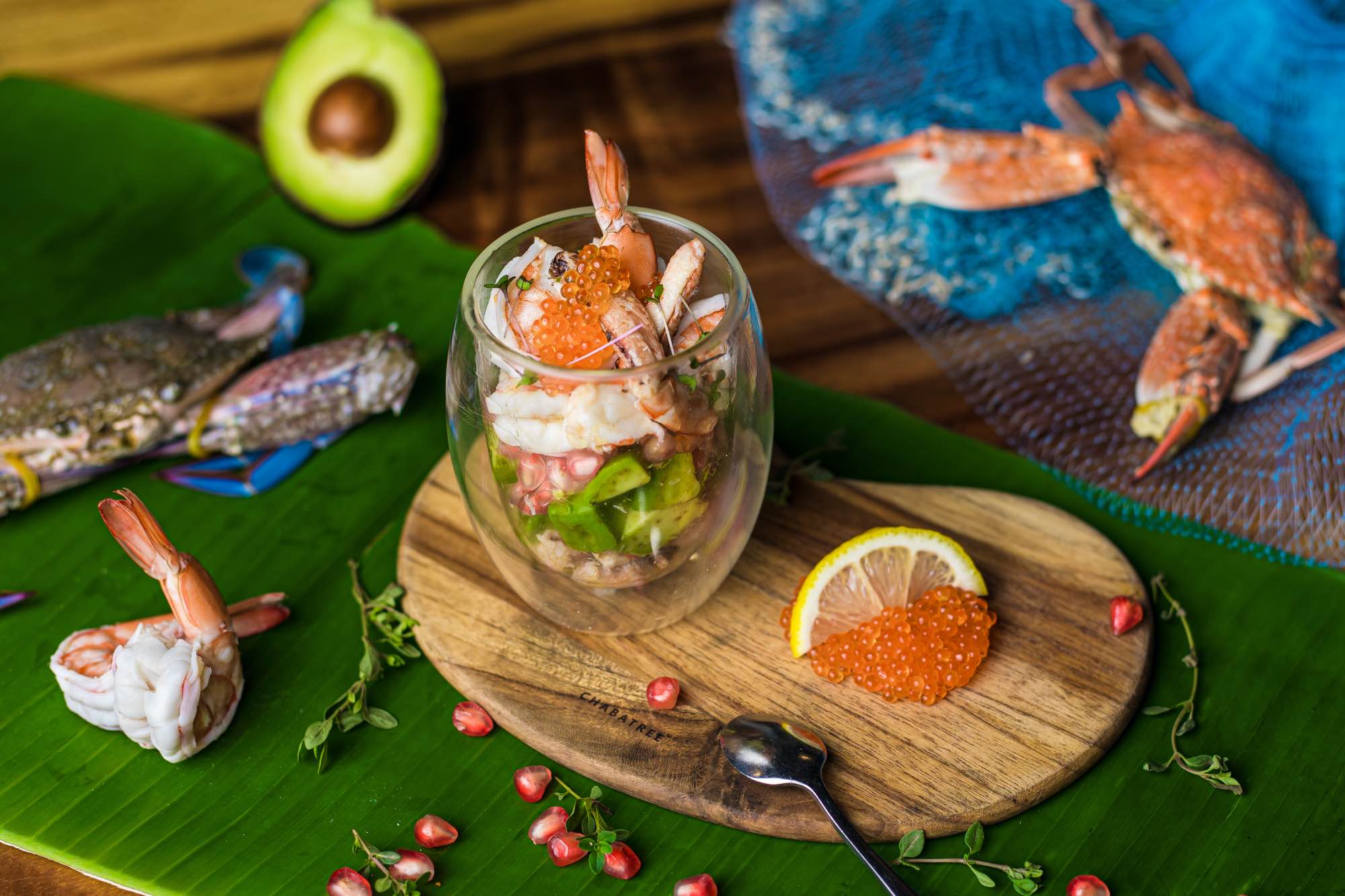 o87 | Tartare signature
Granchio, avocado, gamberetti , melograno
 490 ฿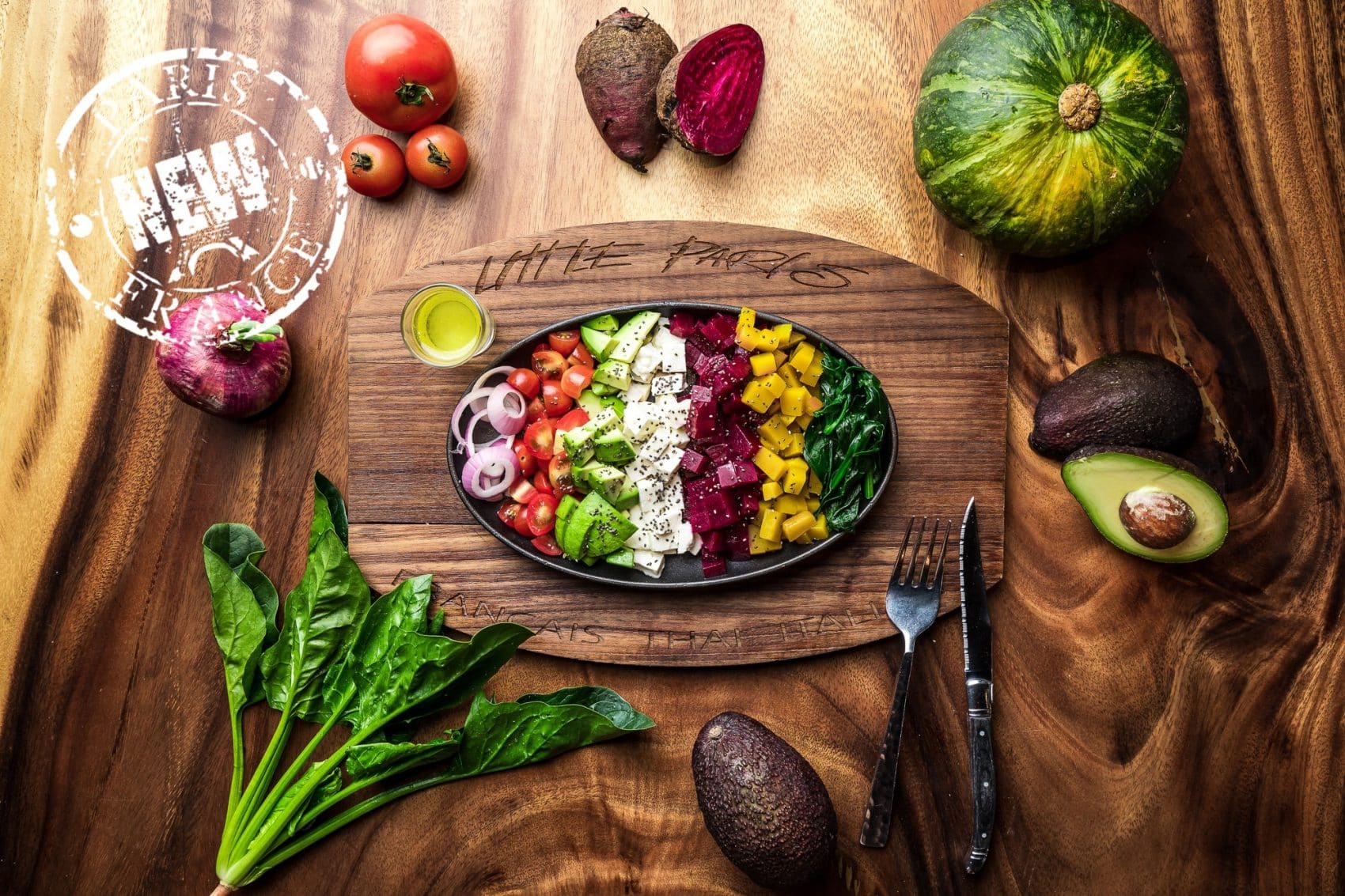 085 | Healthy  signature
Barbabietola , scalogno,avocado , pomodori ciliegini , zucca,spinaci , formaggio feta, semi di chia biologici
Fai la tua scelta:
condimento francese/salsa di limone/ salsa Cesare/olio di oliva e limone
 390 ฿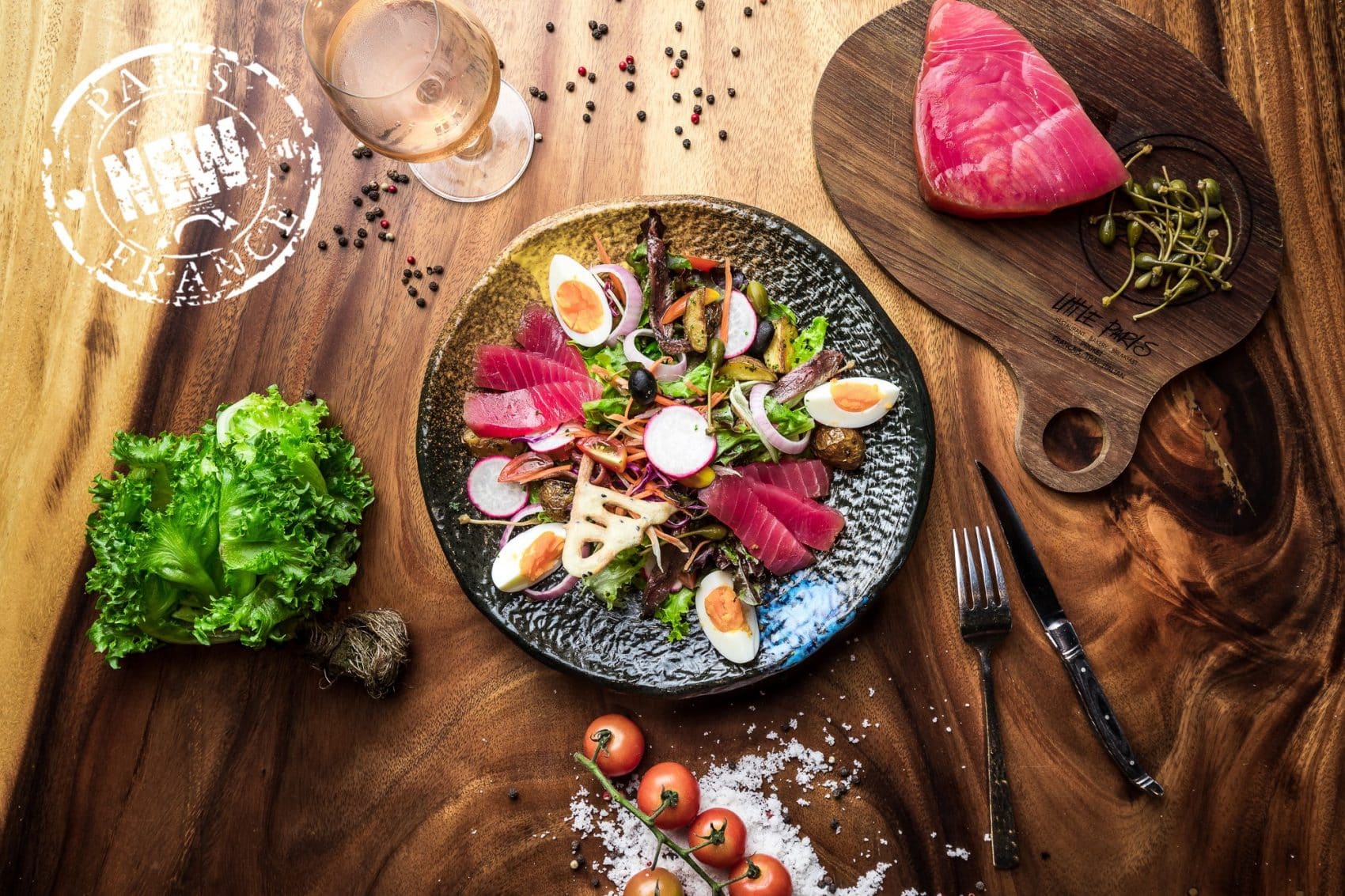 006 | Insalata nizzarda
Insalata, tonno affumicato, uova, patate saltate, pomodori , olive nere, acciughe, capperi
Fai la tua scelta:
condimento francese/salsa di limone/ salsa Cesare/olio di oliva e limone
Small 390 ฿ / Large 490 ฿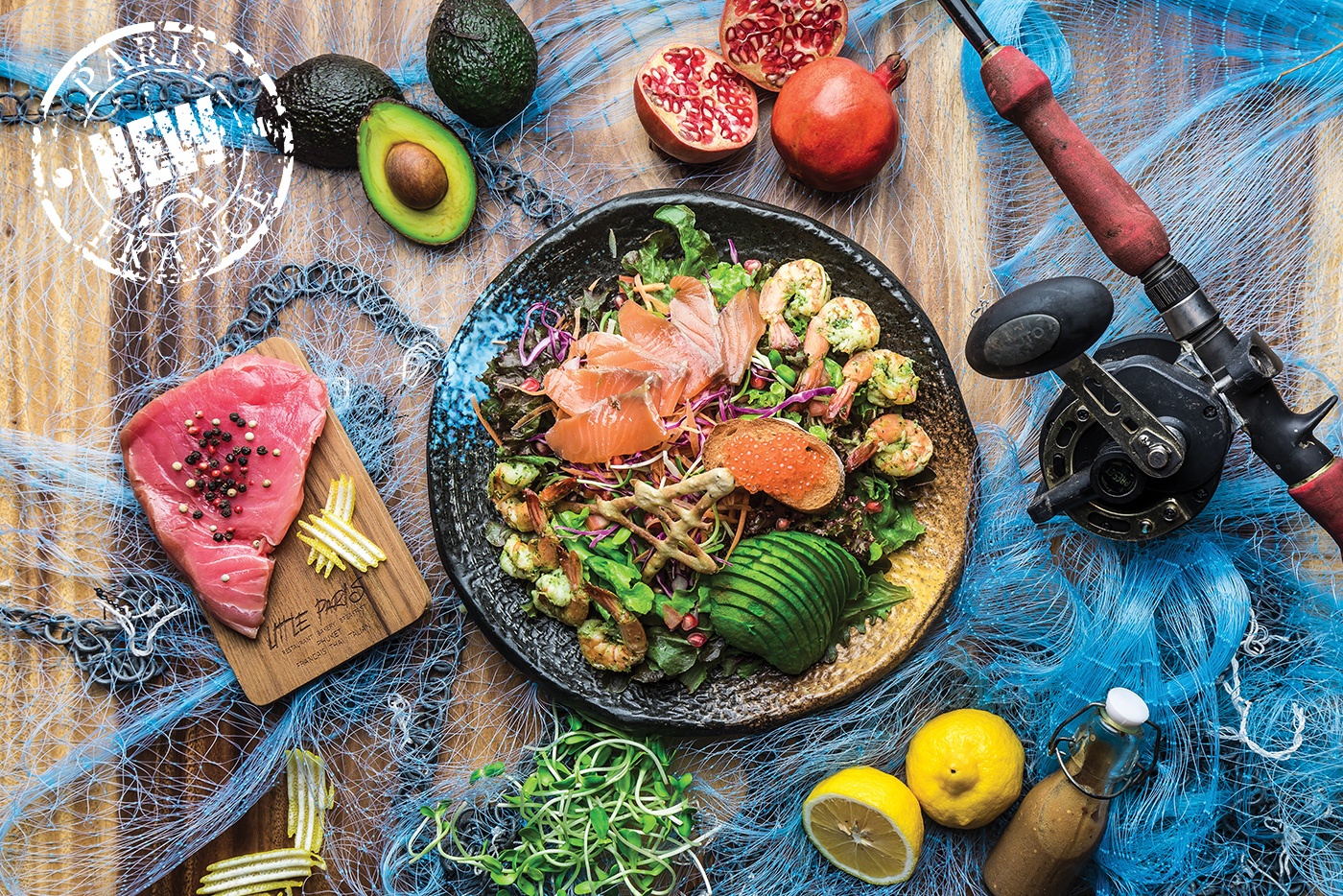 7 | Insalata di mare
Insalata verde, salmone gravlax, gamberetti, melograno, toast con caviale di salmone
Fai la tua scelta:
condimento francese/salsa di limone/ salsa Cesare/olio di oliva e limone
Small 390 ฿ / Large 490 ฿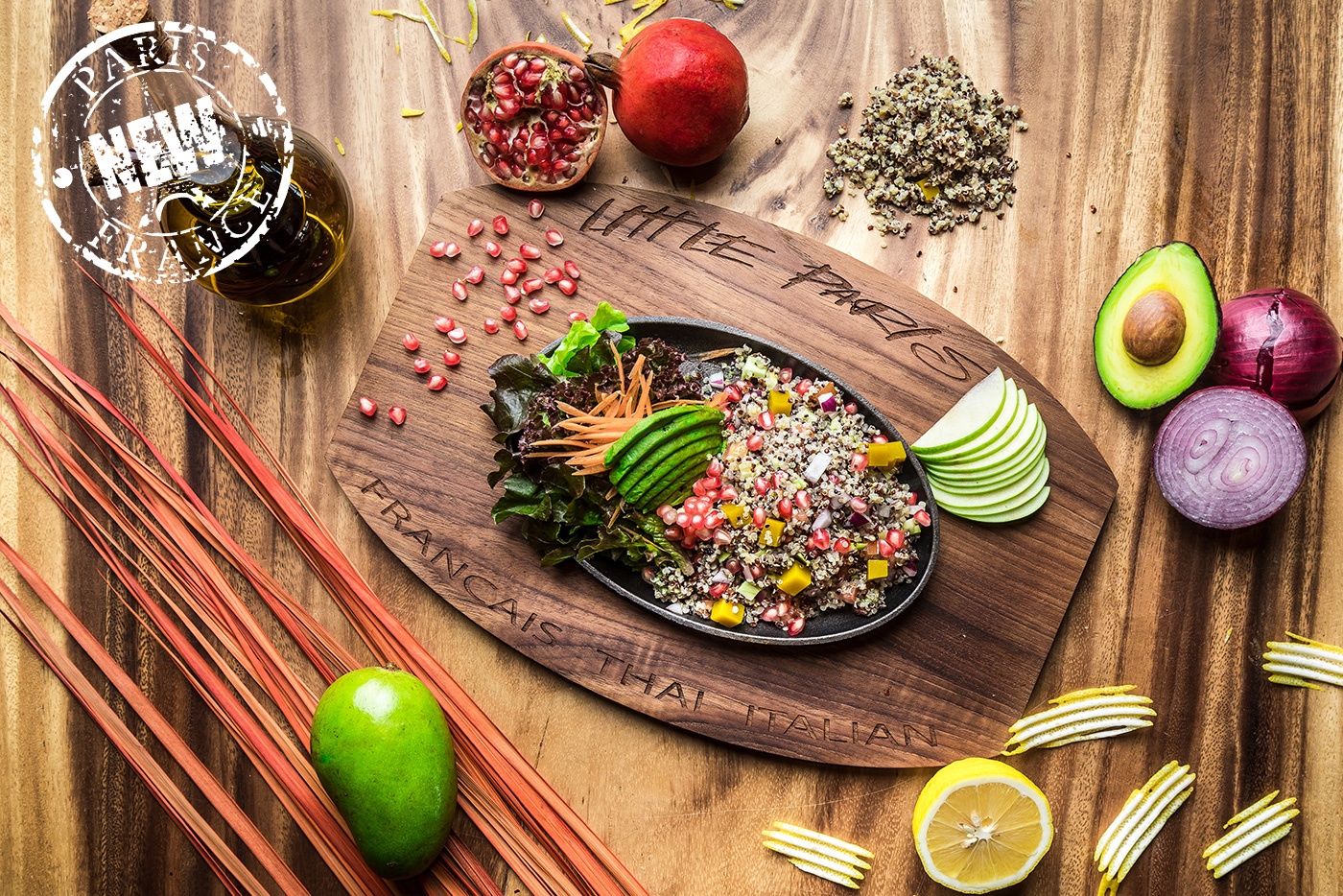 82 | Healthy Quinoa
Quinoa, avocado, mango verde, zucca, melograno , olio di oliva, limone
390 ฿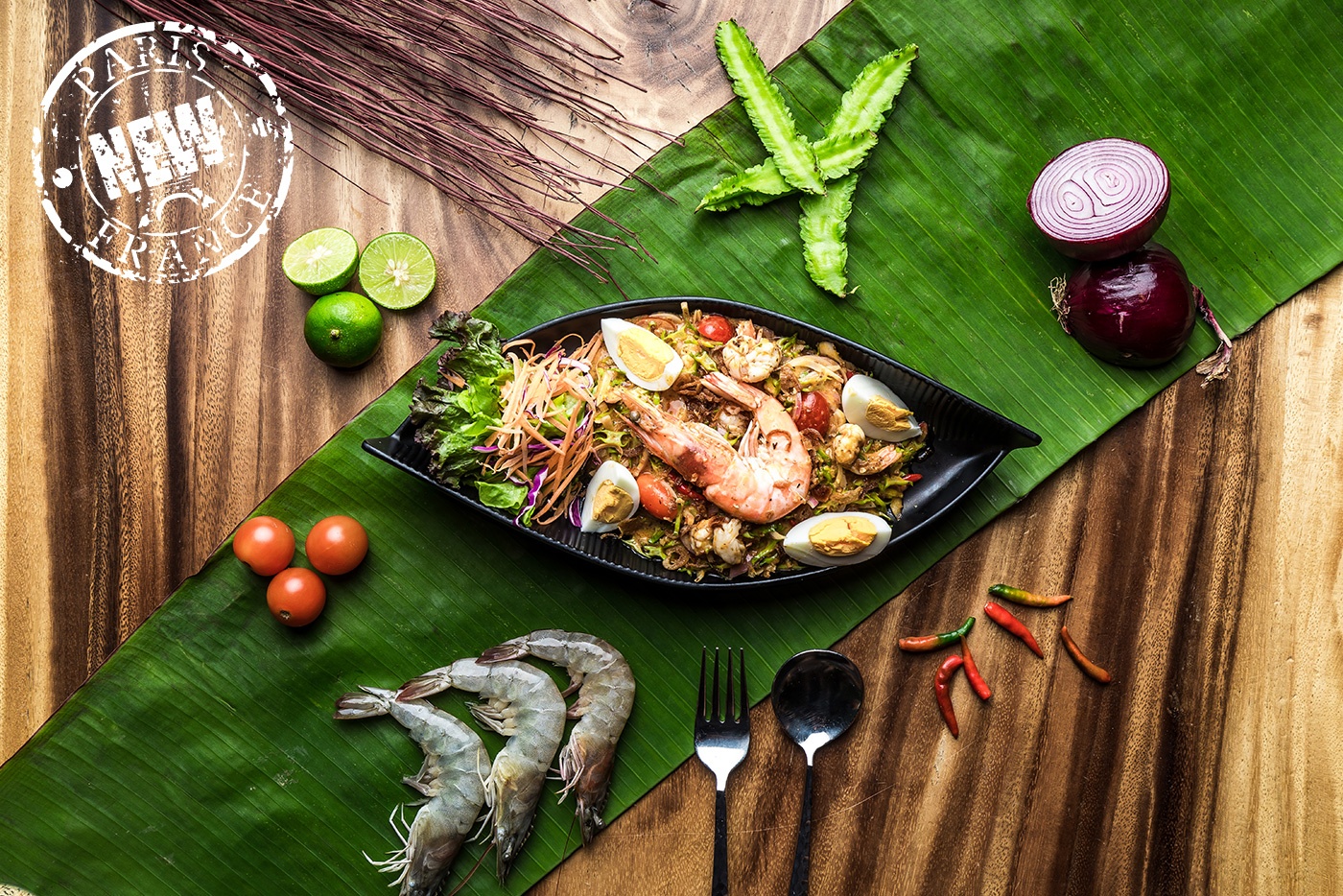 95 | Yum tua plo
Latte di cocco , gamberetti , pasta di peperoncino, lime verde, polvere di cocco, fagioli, anacardi, uova bollite
340 ฿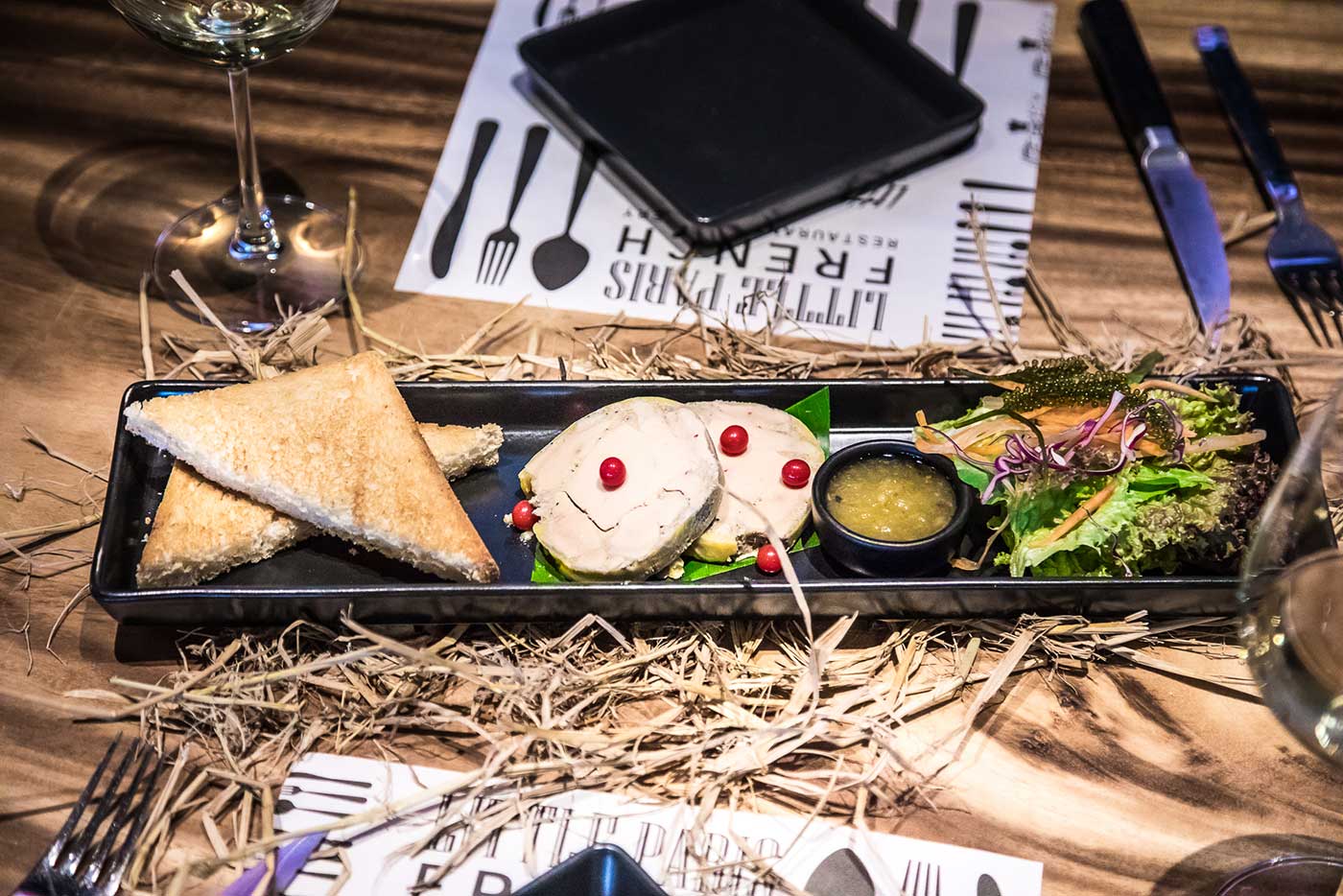 125 | Terrina di fois gras fatta in casa
690 ฿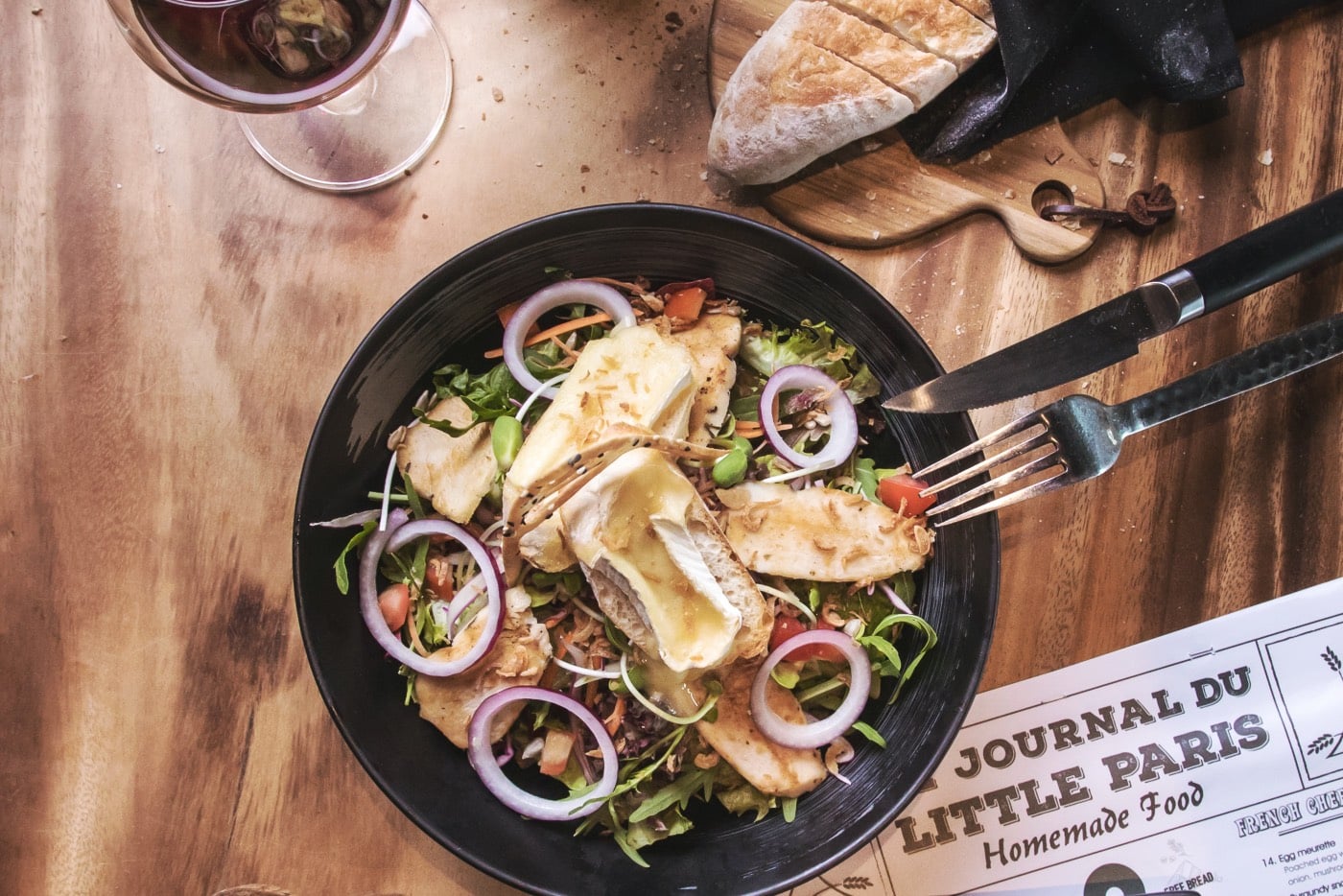 4 | Little Paris insalata
Pollo, cipolle fritte , toast caldo di brie, semi di girasole
Fai la tua scelta:
condimento francese/salsa di limone/ salsa Cesare/olio di oliva e limone
Small 390 ฿ / Large 490 ฿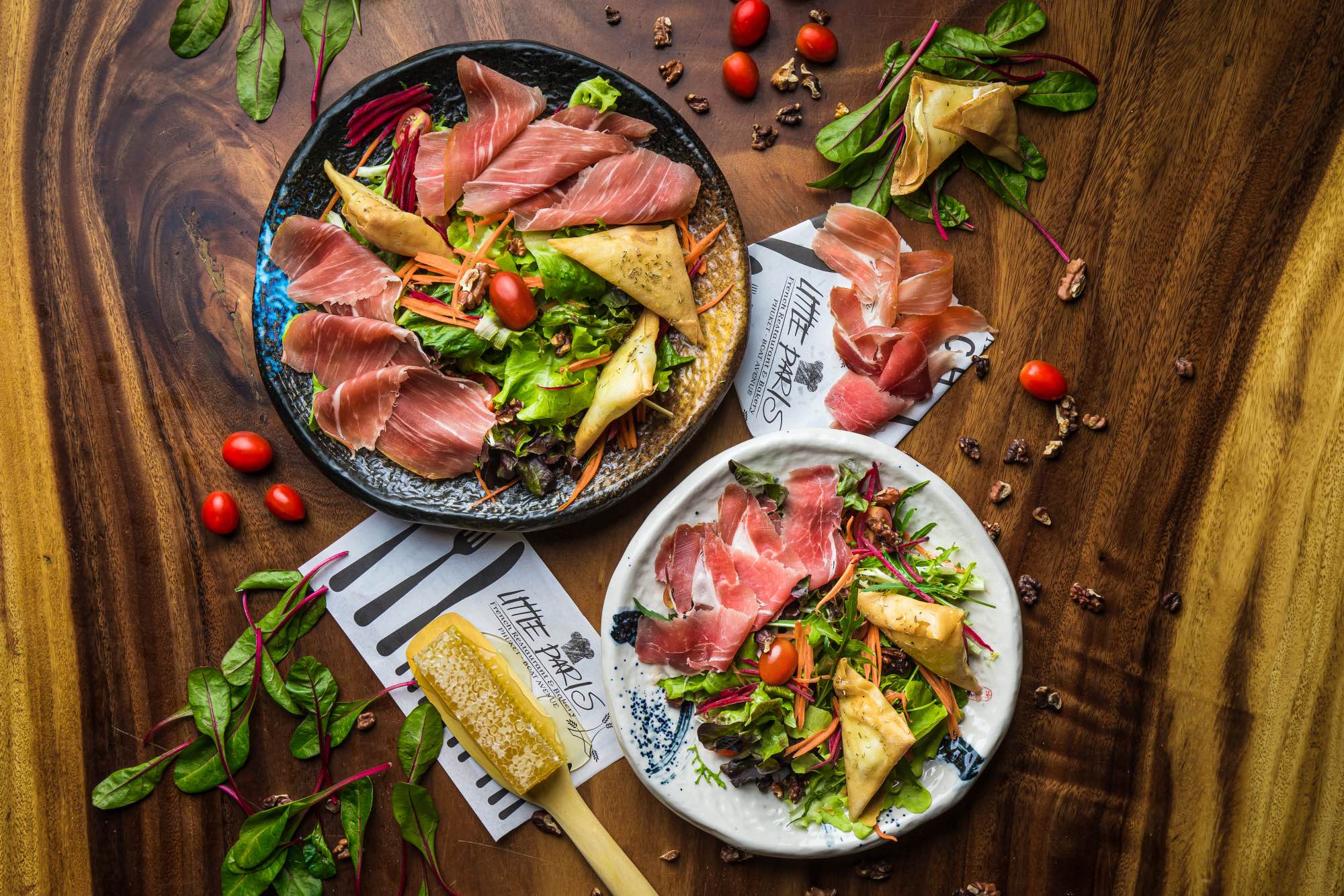 5 | Insalata di capra
Samossa di formaggio di capra con miele ed erbe di Provenza, prosciutto di Parma, bastoncini di mela verde, mezza noci e cipolla rossa
Fai la tua scelta:
condimento francese/salsa di limone/ salsa Cesare/olio di oliva e limone
Small 390 ฿ / Large 490 ฿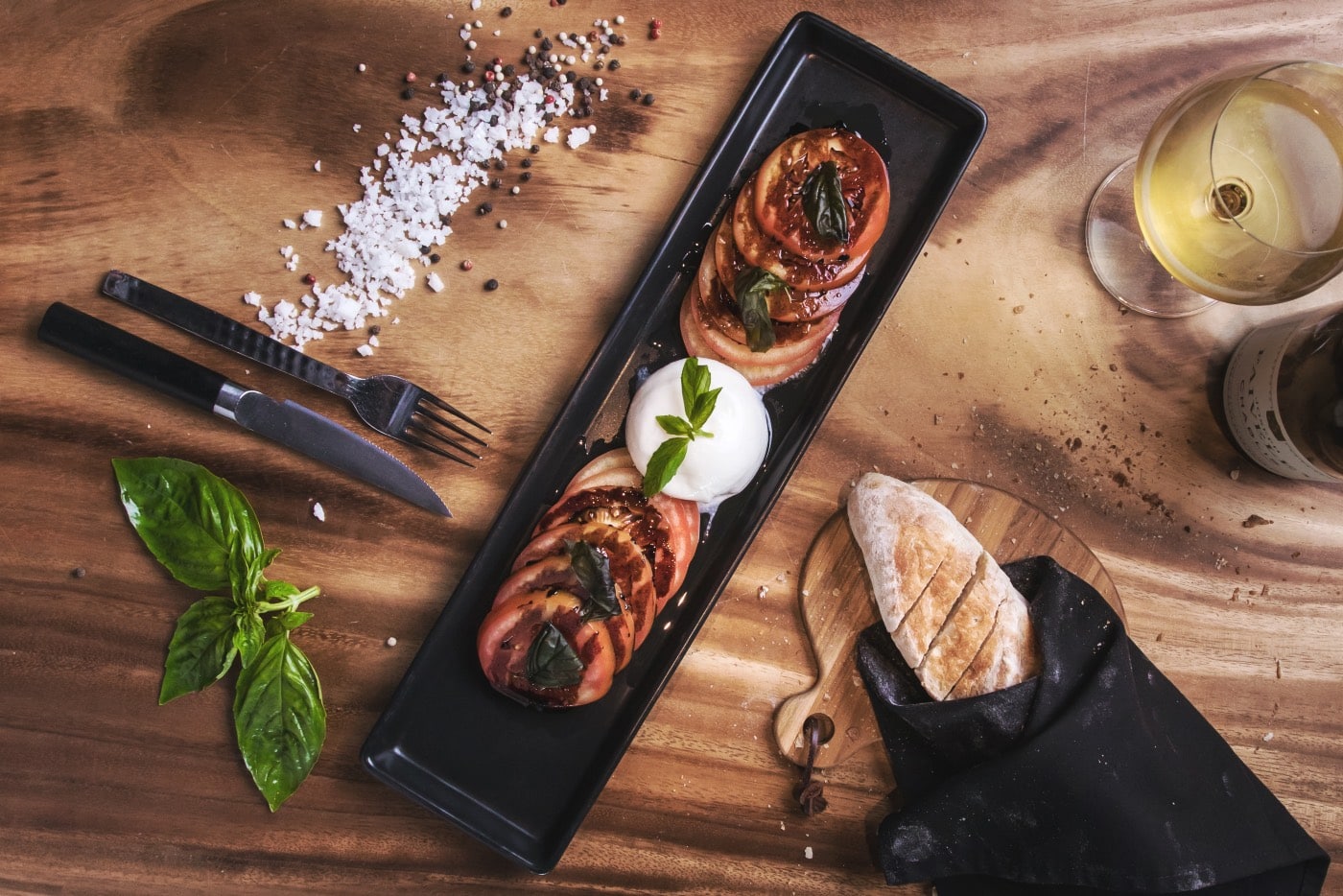 9 | Insalata caprese
Marinata in olio di oliva marinata, balsamico ed basilico
340 ฿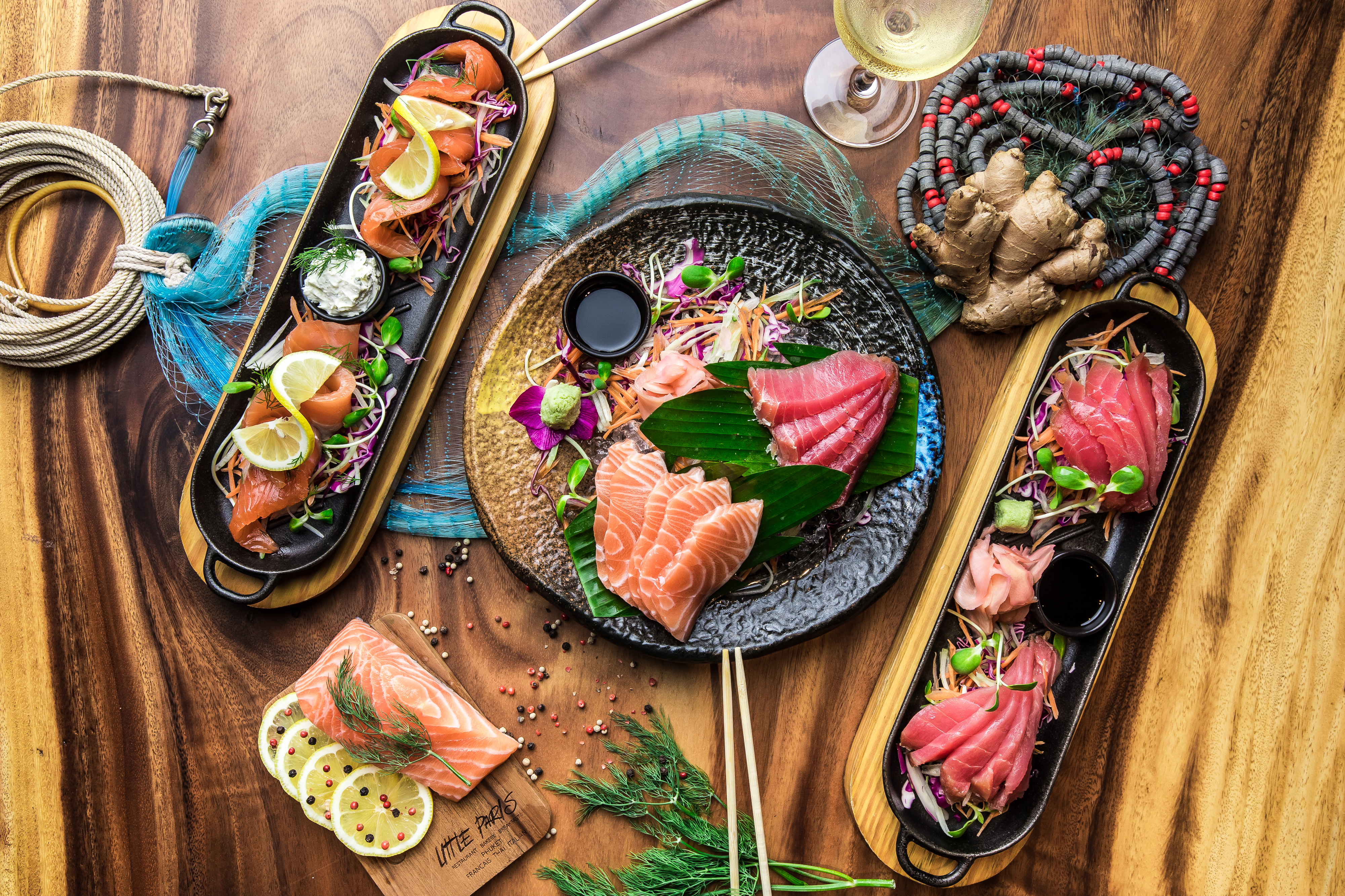 000 | Duo Sashimi
Salmone gravlax e tonno rosso affumicato
490 ฿
8 |Sashimi di tonno rosso affumicato
Del mare delle Andamane, zenzero , wasabi e soja
340 ฿
10 | Tasmania Salmon Gravlax
Salmone marinato da noi con formaggio Philadelphia , aneto e crema al lime verde
340 ฿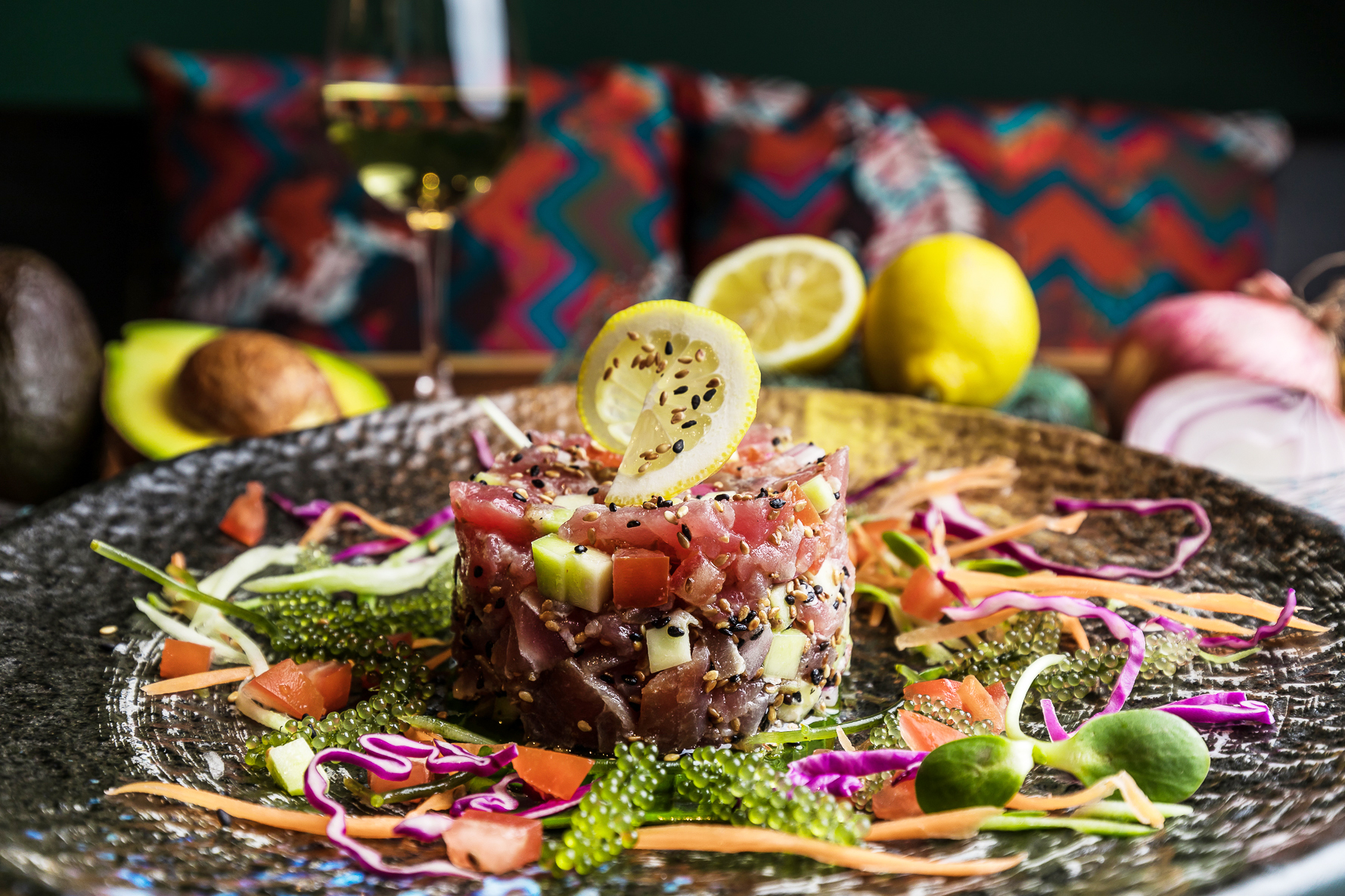 11 | Tartare di tonno rosso affumicato
Avocado, mango e semi di sesamo
340 ฿