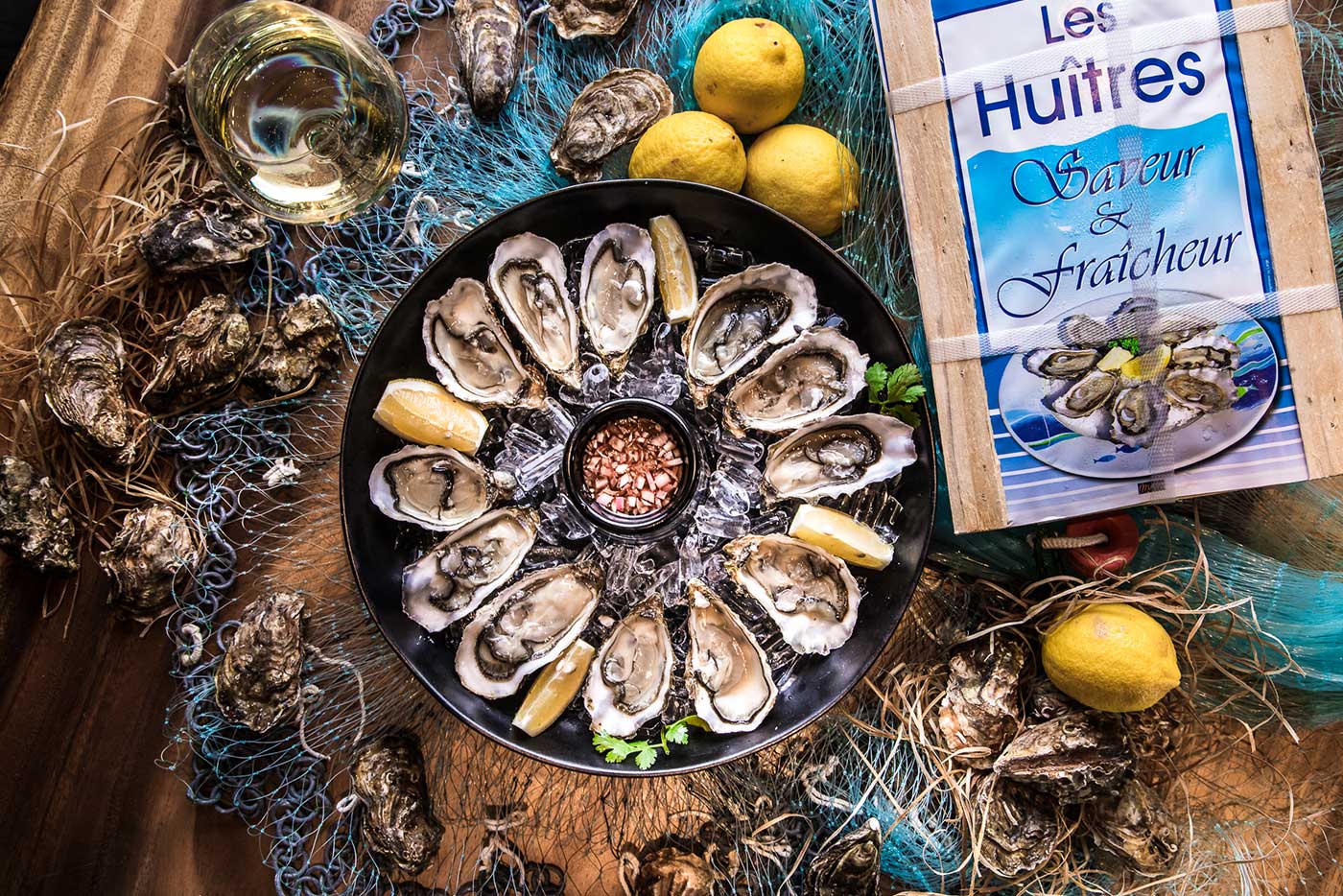 Nine oysters board – Little Paris Signature
Three oysters Fine de Claire n.3
Three oysters Gillardeau n.4
Three oysters Special Lambert n.3
890 ฿
French oysters Fine de Claire N°3
French oysters Fine de Claire, from Marennes-Oléron basin, for those who prefer a less fleshy oyster, rich in water and balanced in flavour. First product of the sea labeled in 1989, they promise you a quality worthy of the name.
126 | for 6 pcs. | 490 ฿
127 | for 12 pcs. | 890 ฿
French oysters Special Lambert N°3
The Lambert Special is a very plump oyster originating from Utah Beach in Normandy.
This exceptional product is characterised by its roundness and concavity that is home to an explosion of firm, crunchy flesh. The thick "coat" is ivory in colour and its gills green or white.
000 | for 6 pcs. | 590 ฿
000 | for 12 pcs. | 990 ฿
French oysters Gillardeau N°4
During their breeding, Gillardeau oysters receive all the necessary care to promote their development until they reach the ideal degree of maturity.
The various manipulations carried out subsequently allow the production of an oyster of constant quality, with a generous chair and a unique taste.
131 | for 6 pcs. | 690 ฿
132 | for 12 pcs. | 1090 ฿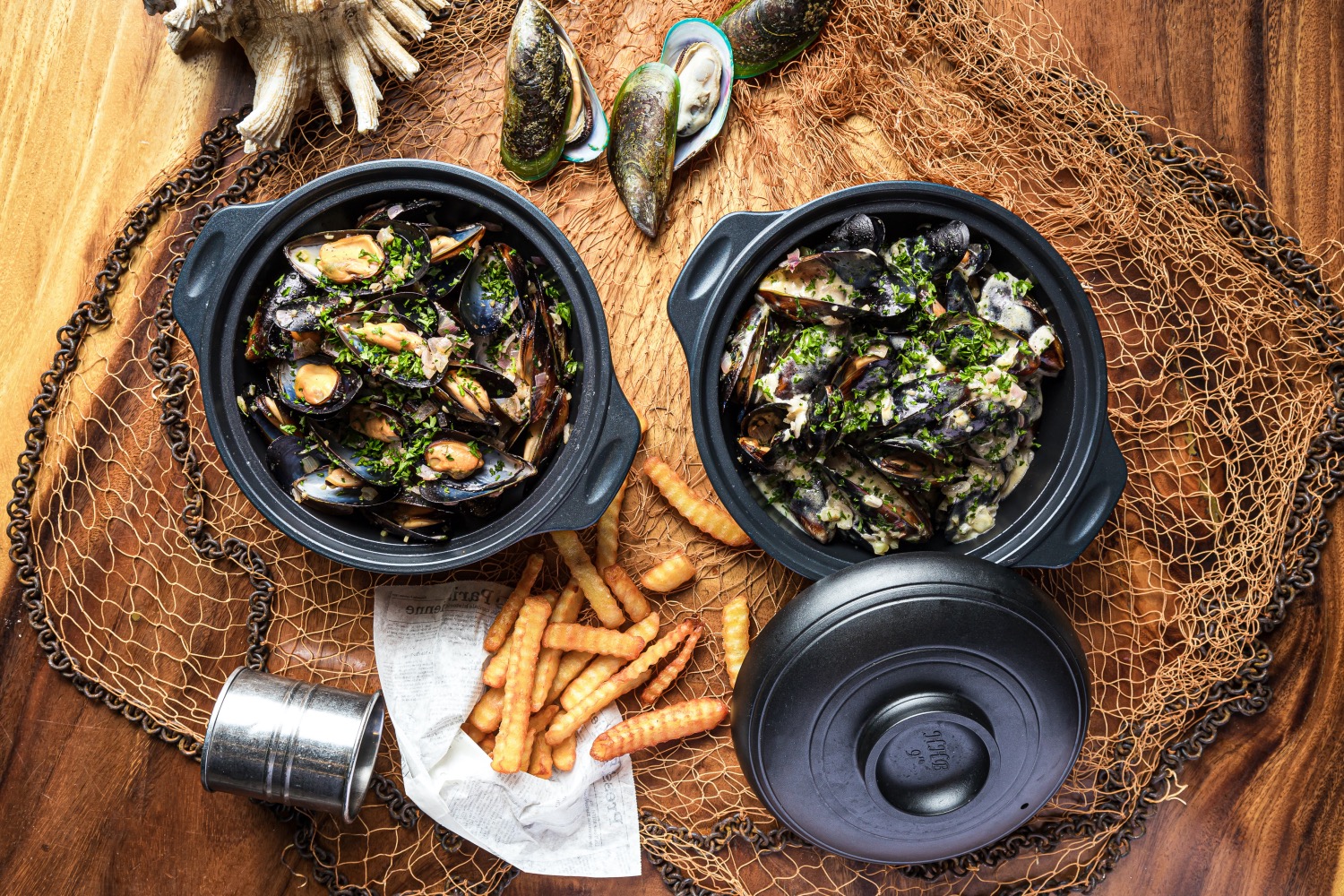 139 | Mussels 500g
Marinieres Mussels
With French white wine, garlic, parsley, onion.
390 ฿
Little Paris Signature Mussels
With French cream, garlic, parsley, shallot.
490 ฿
Siam Mussel
Mix thai herbs, chili.
390 ฿
Served with French Fries.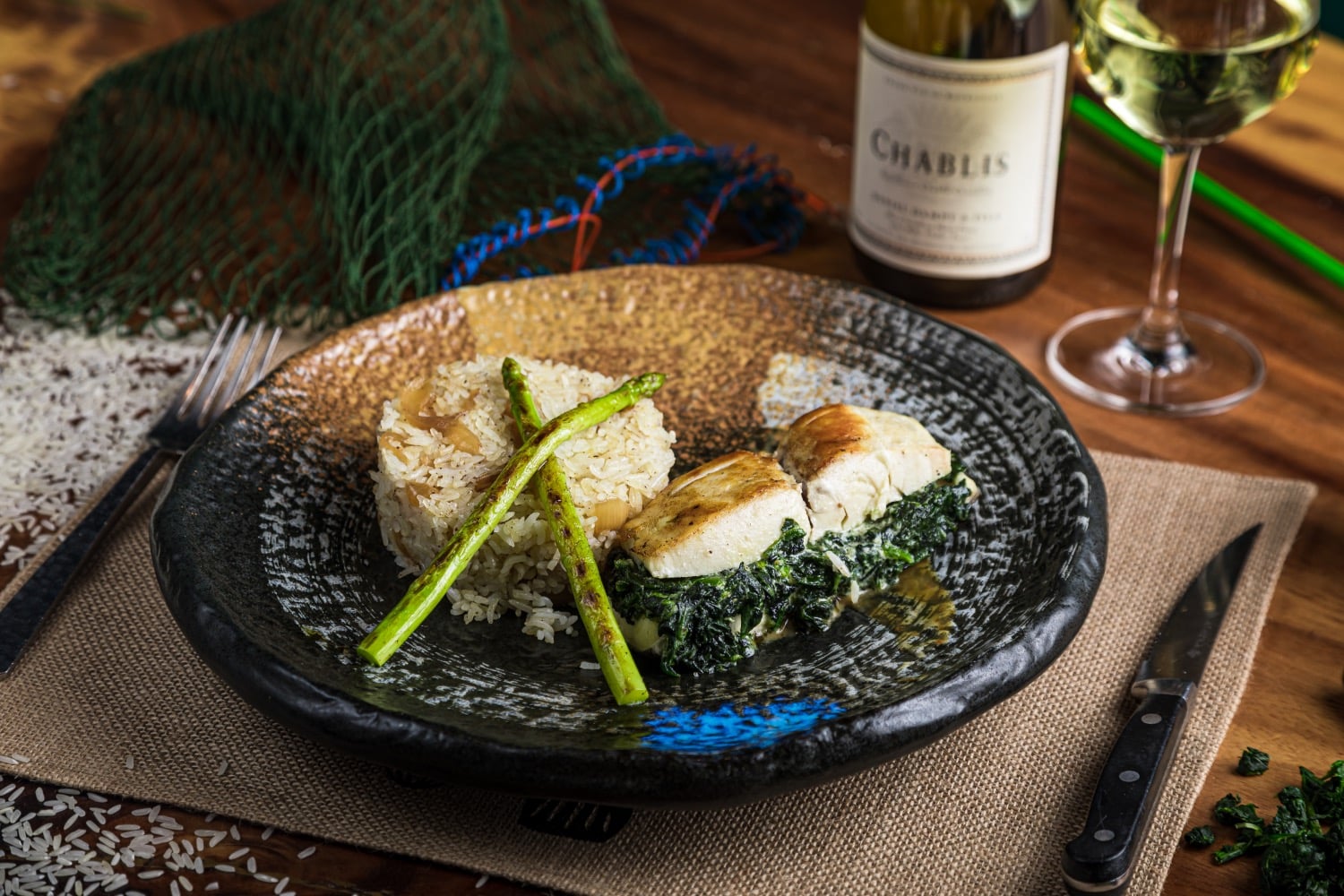 139 | Salmon with cream and spinach
Salmon with French cream and spinach. Served with Pilaf rice.
690 ฿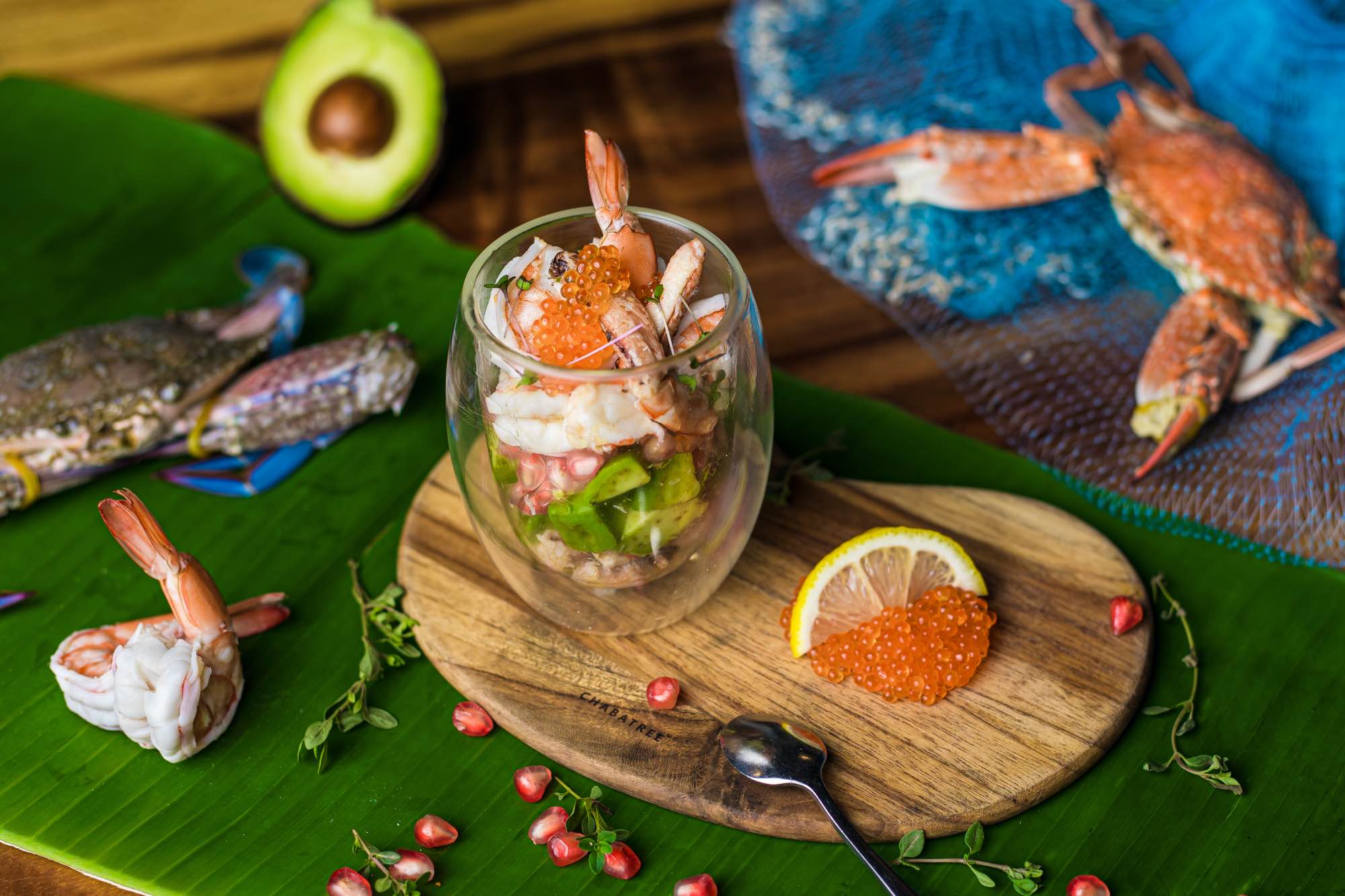 o87 | 招牌鞑靼
蟹肉,牛油果,鲜虾,石榴籽
 490 ฿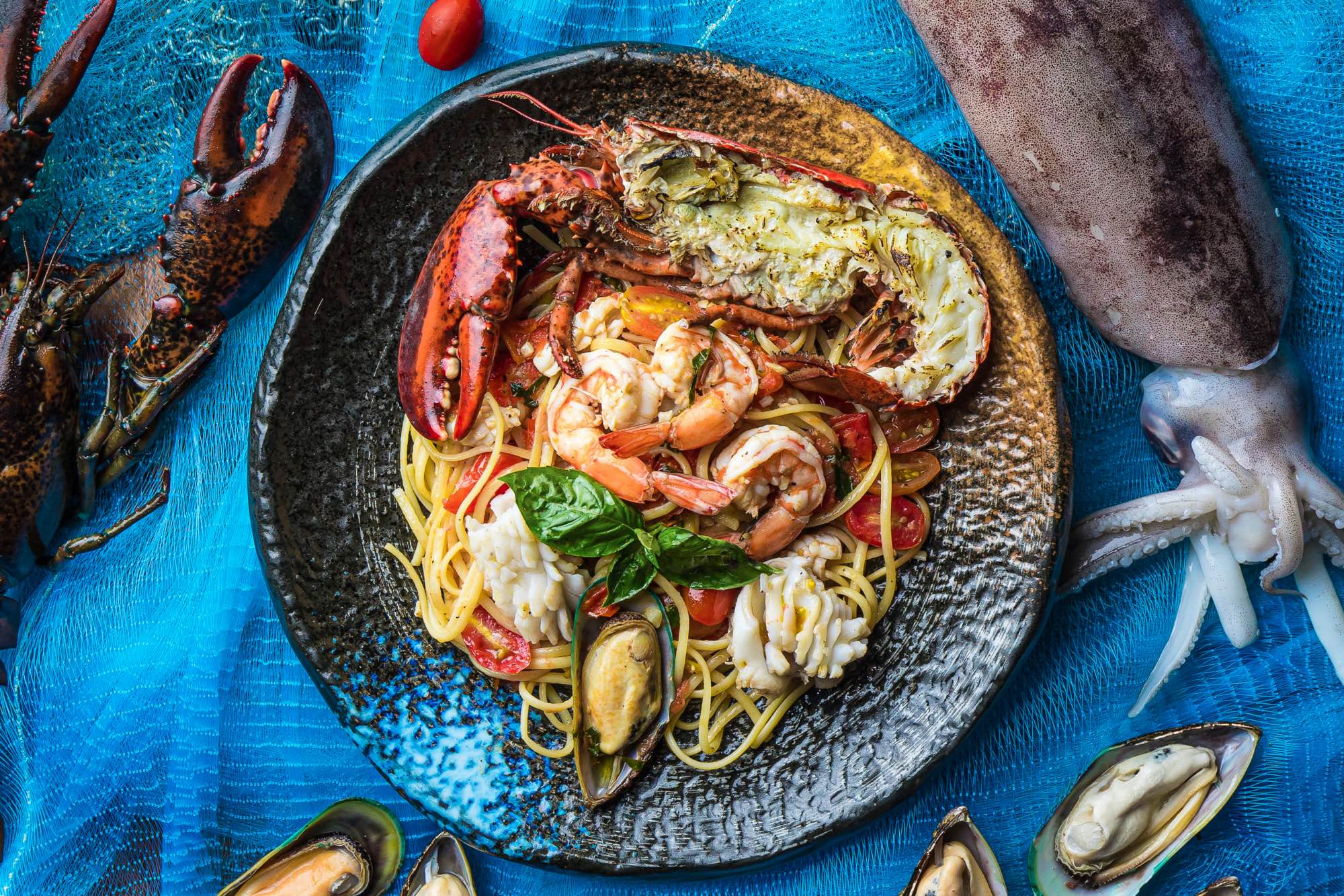 43 | 海鲜细扁意粉
番茄,鲜虾,鱿鱼,龙虾汤
690 ฿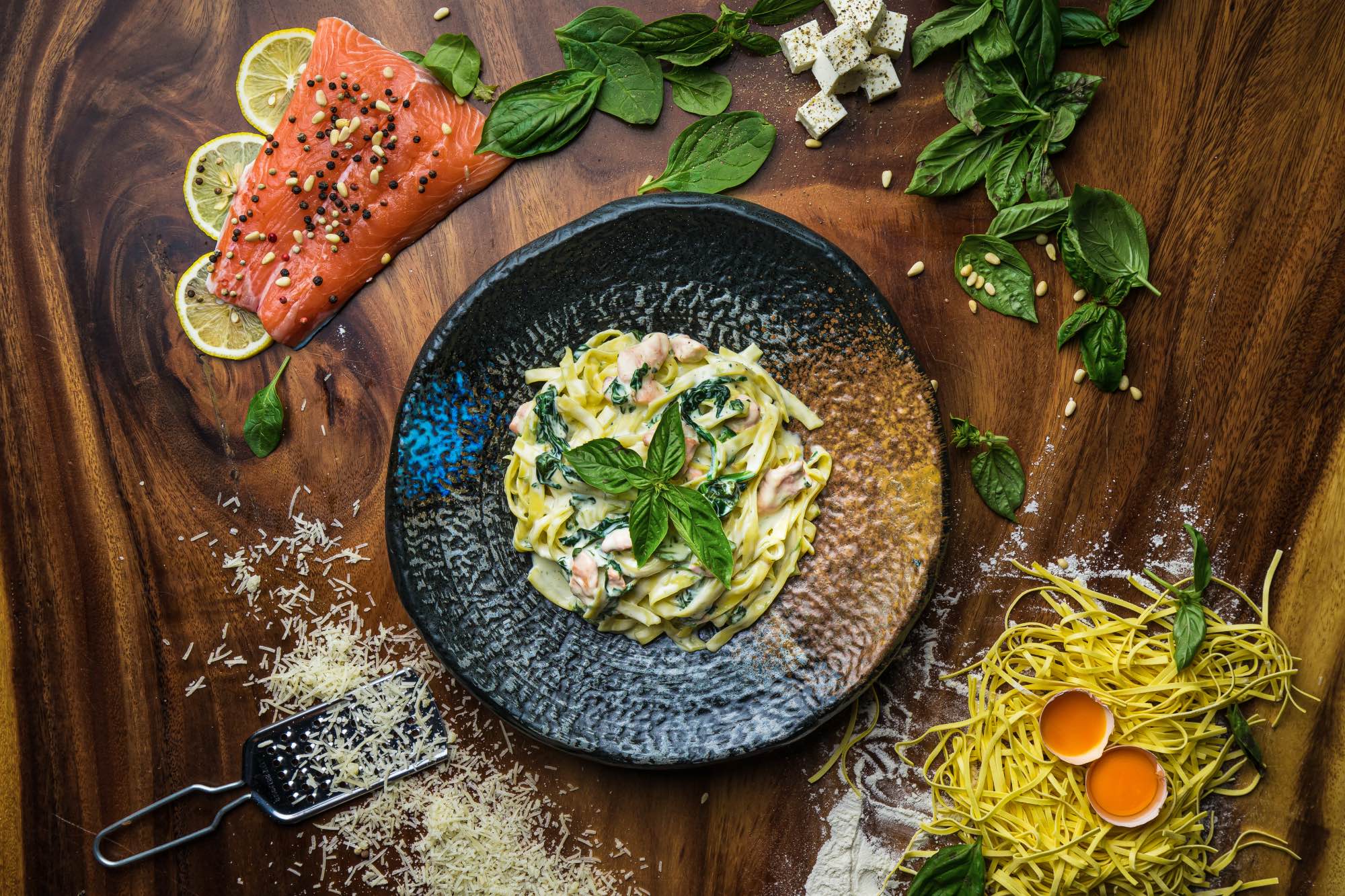 909 | 三文鱼宽扁意粉
三文鱼,菠菜,菲达奶酪,松子
440 ฿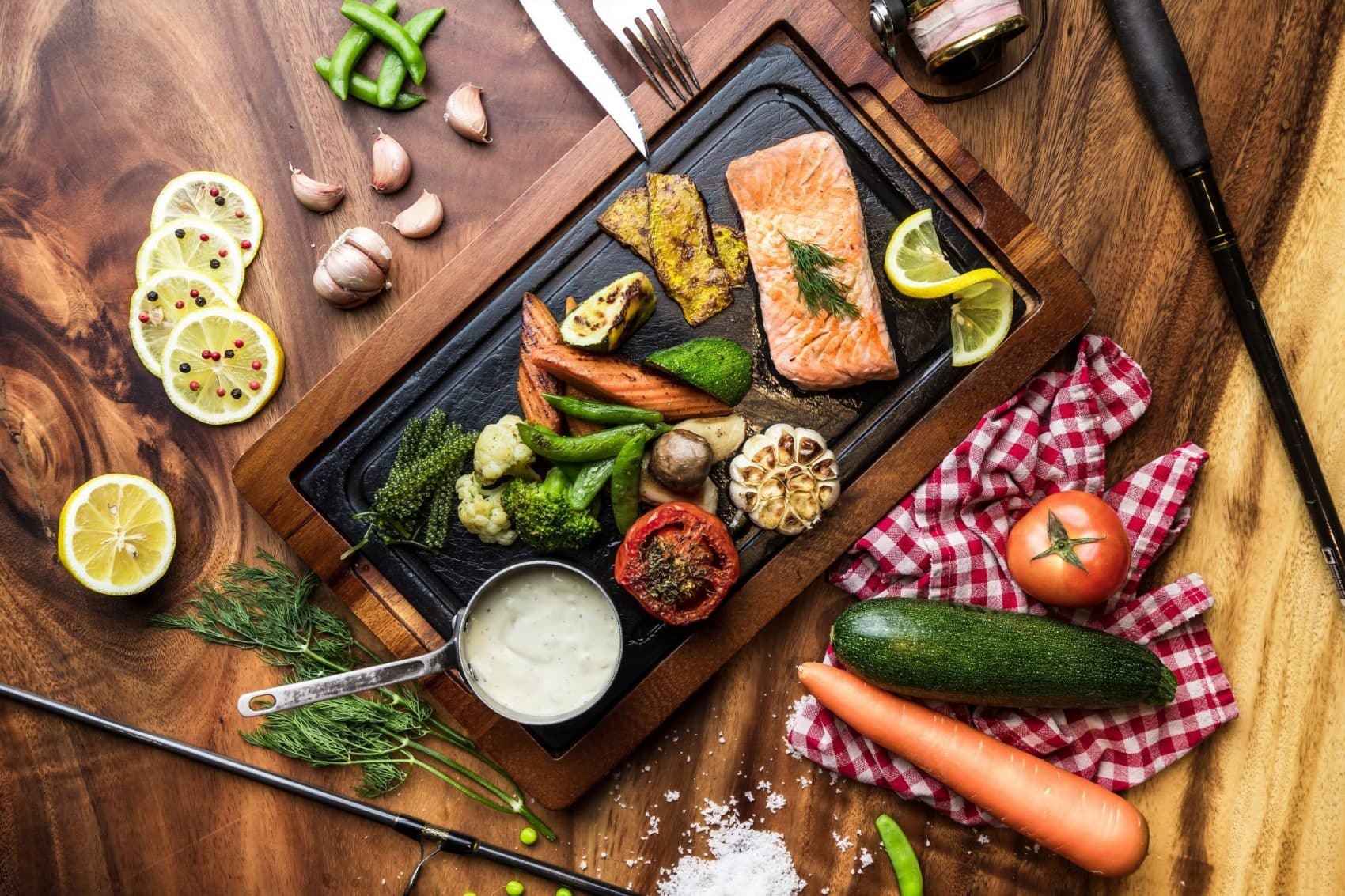 33 | 三文鱼排
青柠奶油汁,焗杂菜
590 ฿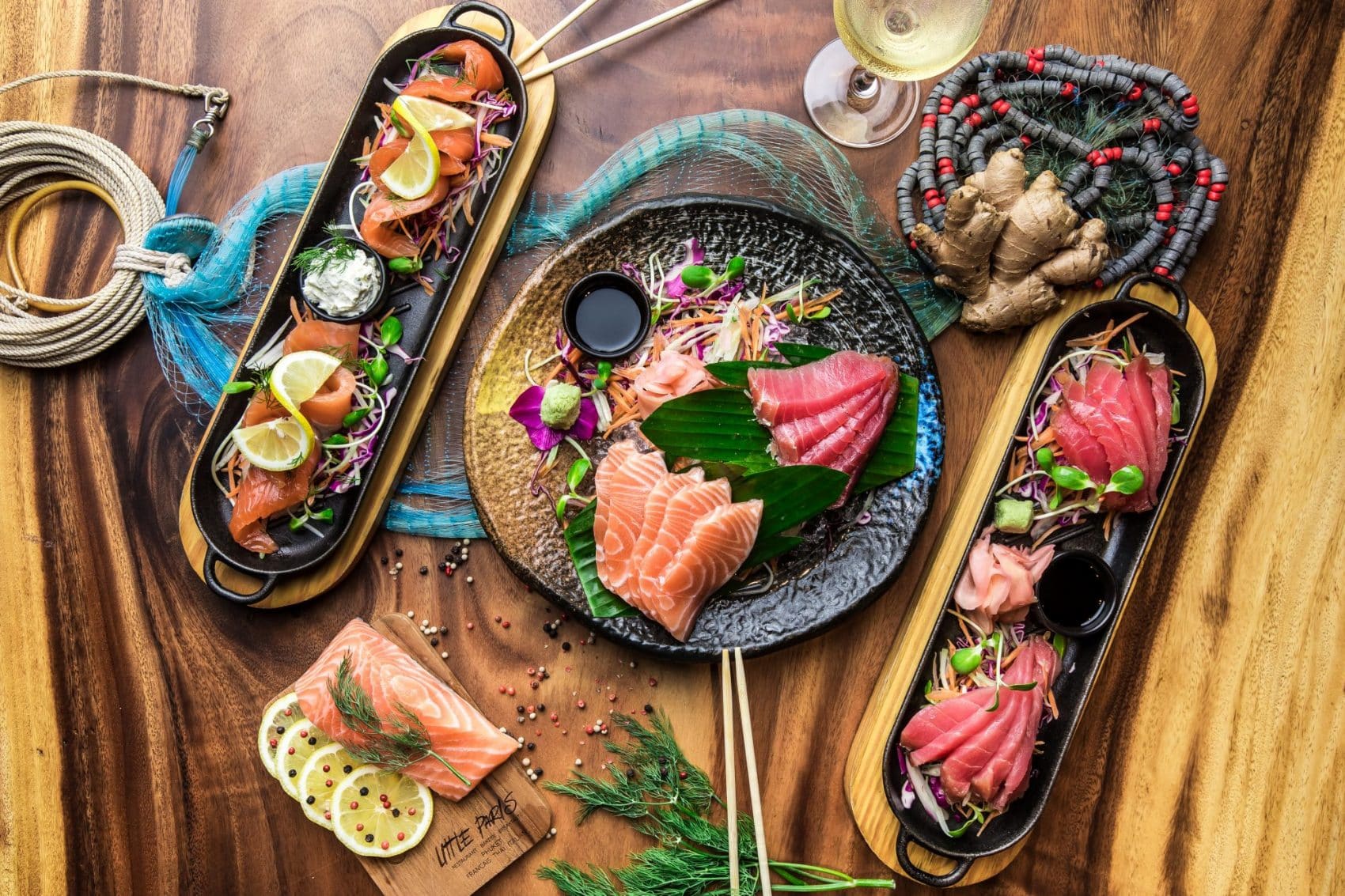 000 | 双拼生鱼片 (Duo Sashimi)
吞拿鱼片,三文鱼片
490 ฿
8 | 烟熏吞拿鱼
来自安达曼海。配生姜,芥末和酱油
340 ฿
10 | 腌塔斯马尼亚三文鱼
自制腌三文鱼配费城奶酪和青柠奶油
340 ฿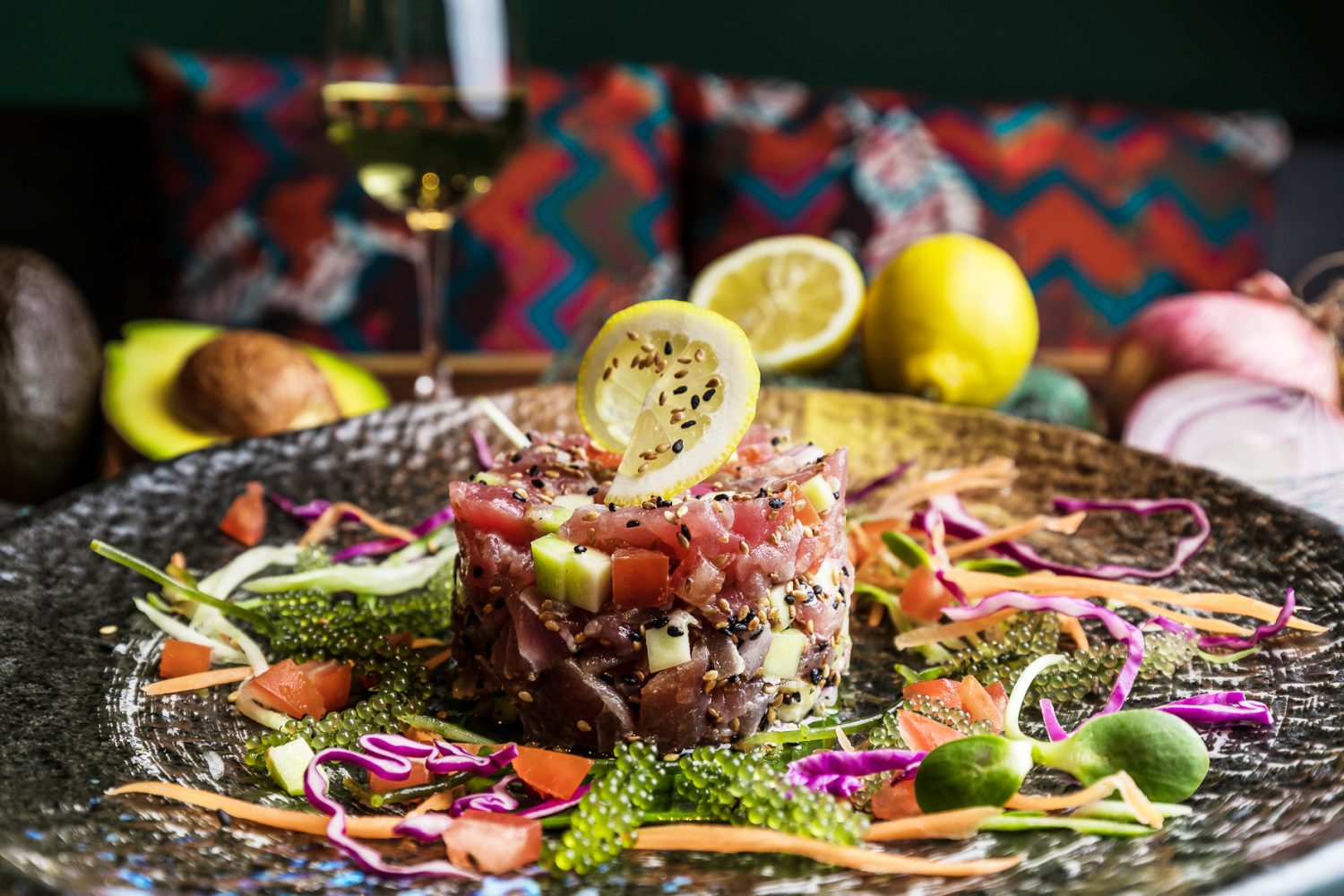 11 | 烟熏吞拿鱼鞑靼
牛油果,芒果,芝麻
340 ฿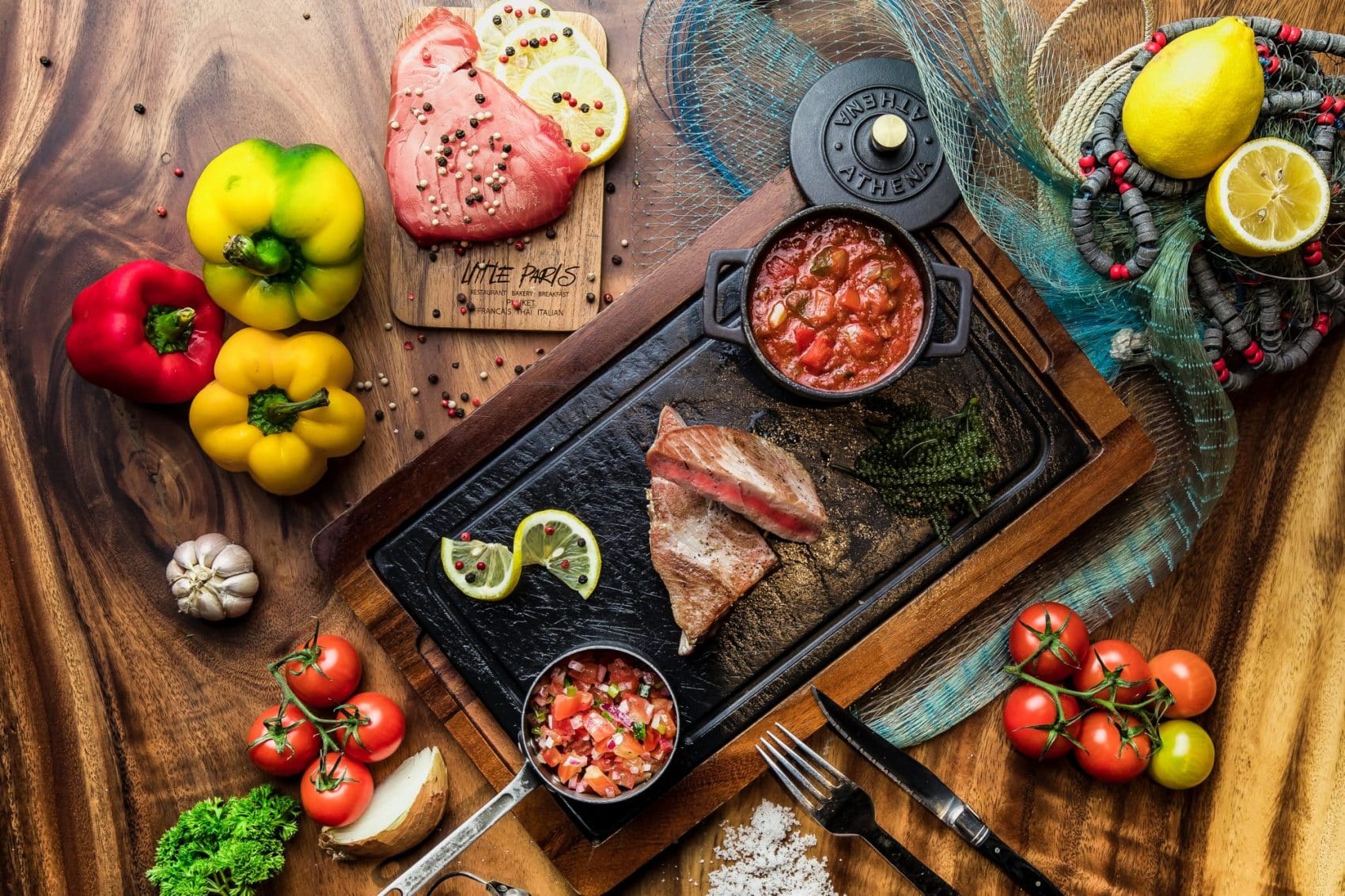 30 | 煎烟熏吞拿鱼排
配维格汁和普罗旺斯炖菜
590 ฿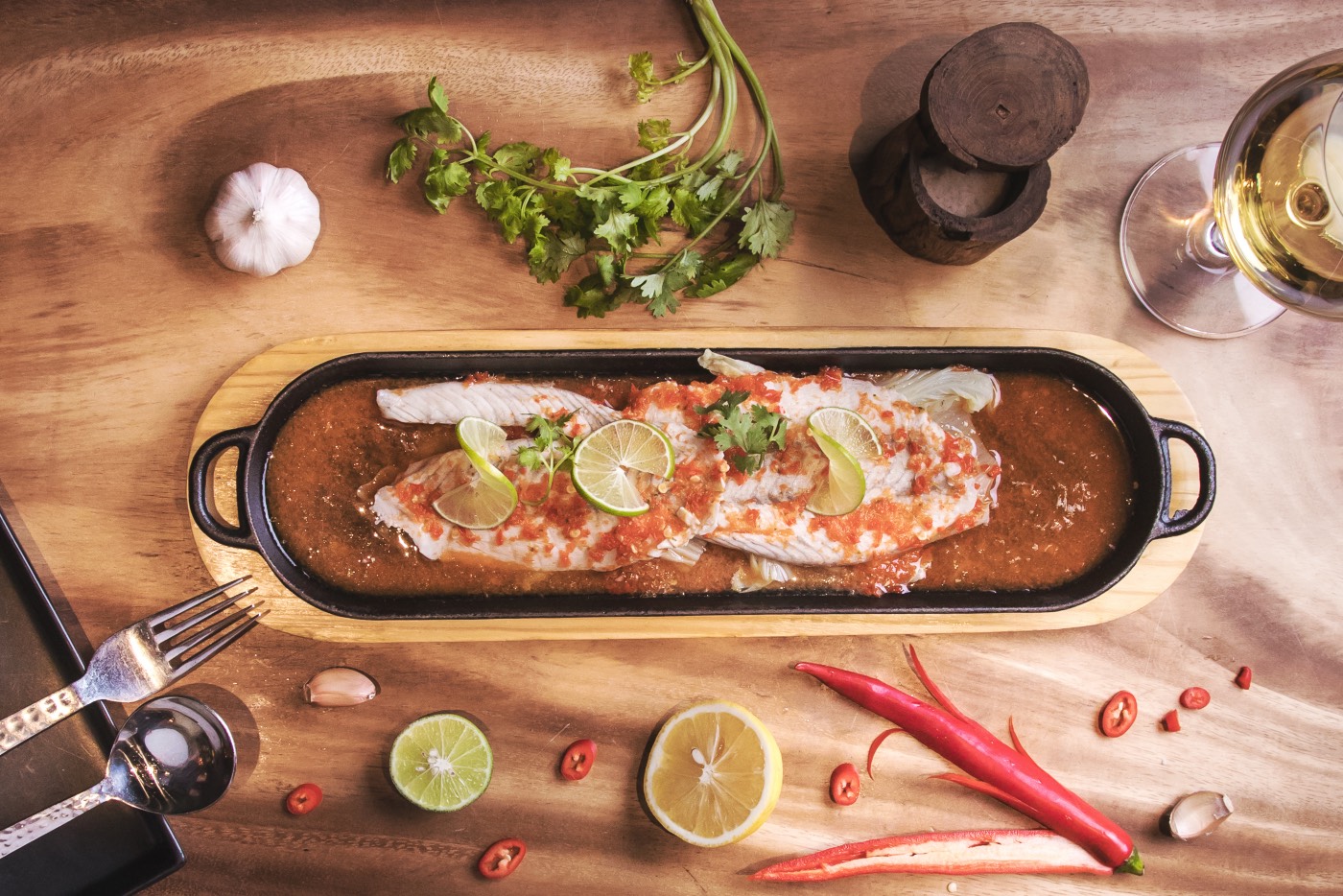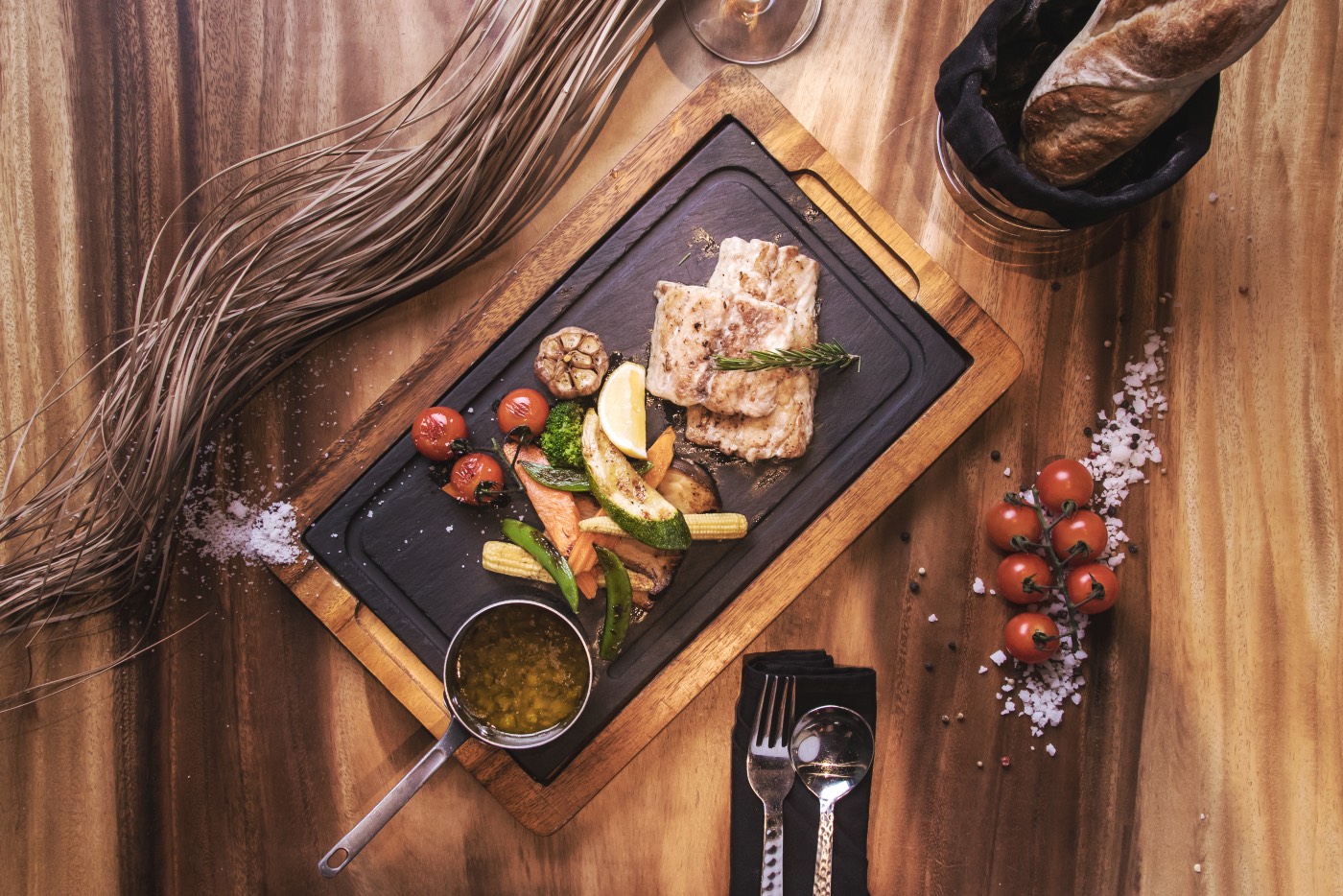 32 | 法式香煎鲷鱼排
黄油汁,柠檬,酸豆,配焗杂菜
490 ฿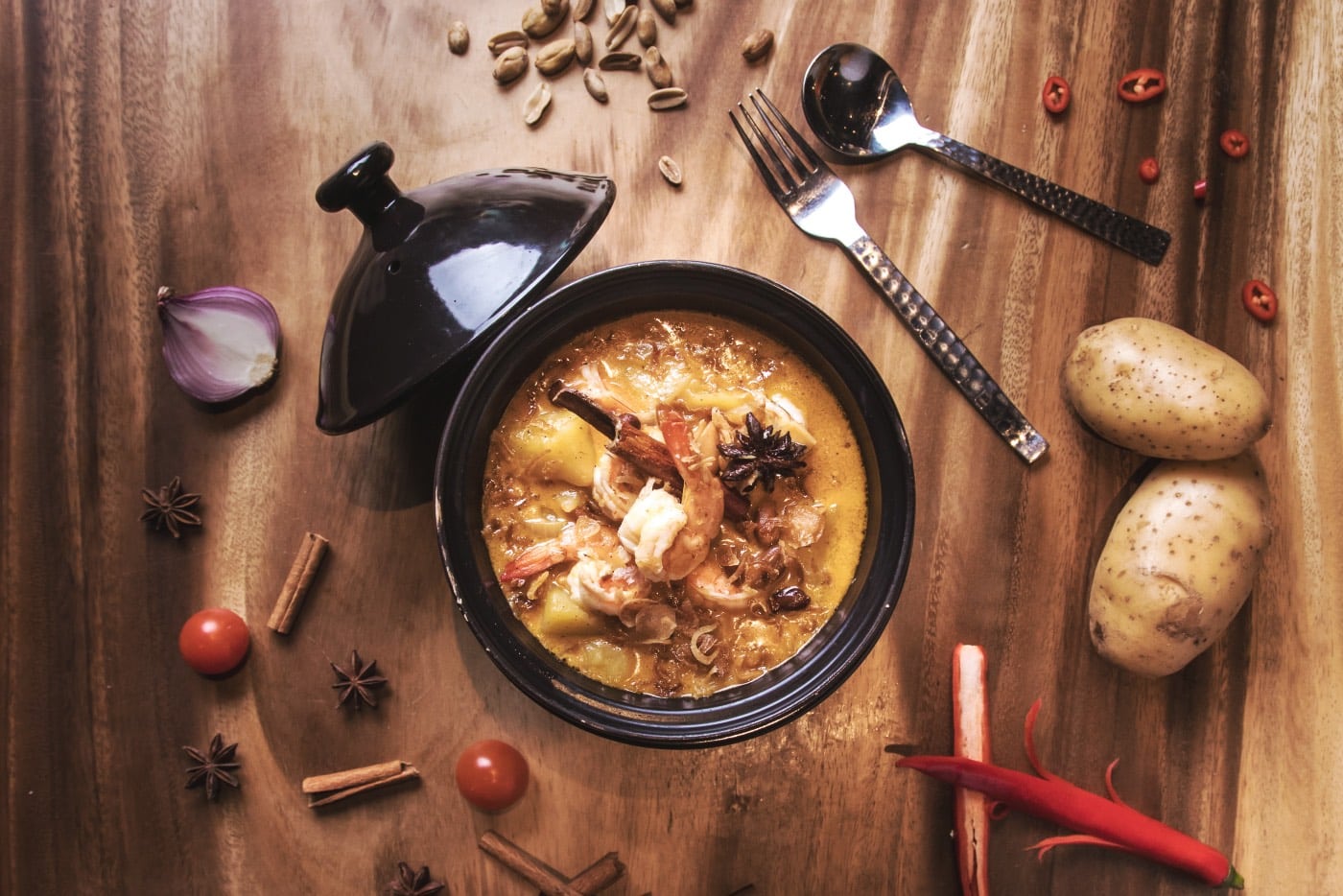 34 | 大虾玛莎曼咖喱
椰奶,香茅,罗勒
390 ฿